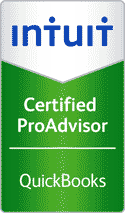 Sharon Wolfe of The Squeaky Mouse, is a Certified ProAdvisor for QuickBooks and QuickBooks Online.
A top-performing accounting and bookkeeping service, The Squeaky Mouse opened its doors in 1988. Since that time, the company has been serving clients in Northridge and Encino, CA, as well as clients in the rest of the U.S. and internationally. Sharon Wolfe of the Squeaky Mouse has earned the respect of executives in businesses ranging from manufacturing and real estate to entertainment and professional organizations.
The Squeaky Mouse concentrates solely on providing the full range of services in support of Intuit's QuickBooks® line of Software products.
Quickbooks Services offered by The Squeaky Mouse in Northridge & Encino, CA include:
On-Site, Internet and Telephone Consulting
Start-to-finish setup
Conversion from your existing program
Bookkeeping Services
Reference Source
Staff Training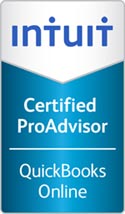 We go the extra mile for our Quickbooks clients:
One-on-one Quickbooks services, customizing your QuickBooks system to meet your unique needs.
Flexibility. Transitions, shifts, & changes — it's all part of running a business today. The Squeaky Mouse gets you through each Quickbooks adjustment seamlessly.
Our Quickbooks telephone support services allow you/your staff to get quick answers to questions as they come up.